WELCOME TO #TeamsCommunityDay!
The next TeamsCommunityDay will take place on January 26 to 28, 2022.
Follow us on Twitter @TeamsDay!
Call for Speaker 2023
We are looking for you! The speaker, the person in a company, the person with best practices, the person with an idea or project!
https://sessionize.com/teamscommunityday2023
REGISTER 2023
tbd
Agenda 2022
tbd
Join Metaverse
start at 08:00 pm CEST on 28. January 2022
metaverse.teamscommunityday.de
Join Community Tenant
Microsoft Community Tenant + TeamsCommunityDay Team
LOCATIONS 2023
Check out the locations for TeamsCommunityDay 2023 -> tbd
We are looking for locations 2023! -> https://forms.office.com/pages/responsepage.aspx?id=GljIkP4tDkqU3mYnsU6YtxFY4efuv_JElsZcqrcBqGpUMjlGWE1OOEJGQzhOU0pHT05WOUMyRTFOSi4u
SPONSORS 2023
Thank you! We are looking for Sponsoring of the locations 2023 and the central location at Munich 2023.
Sponsoring 2022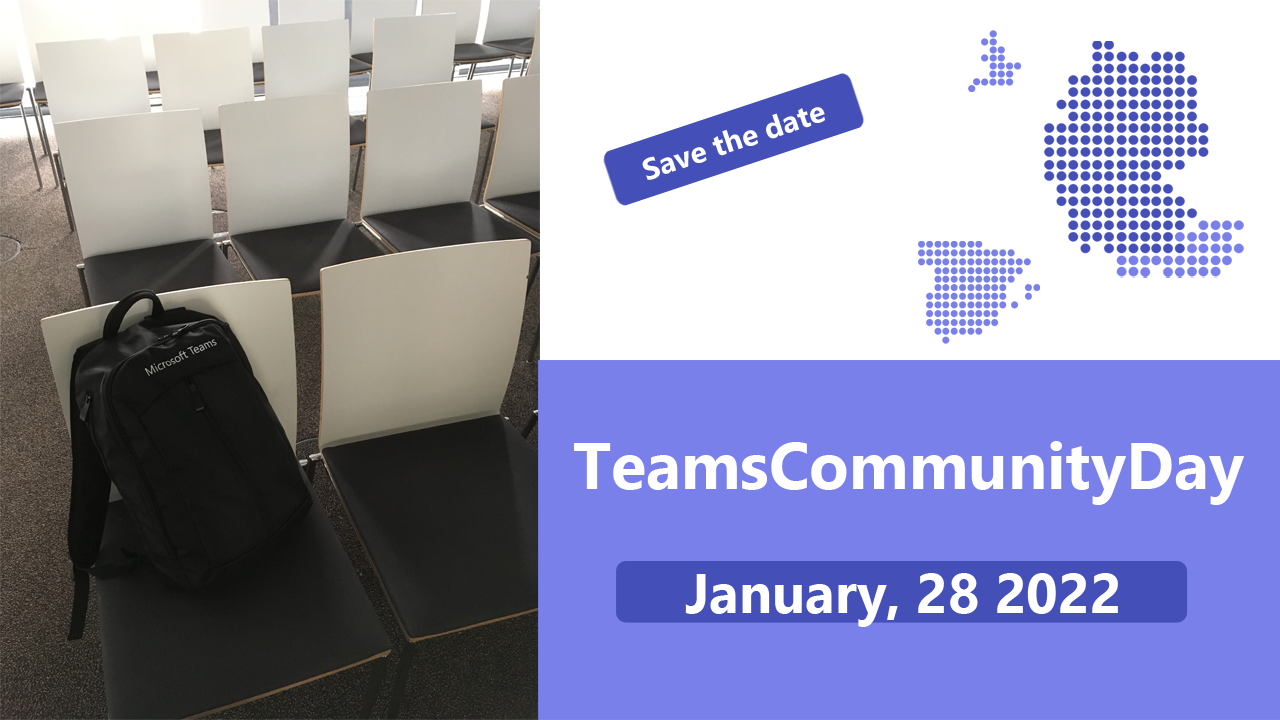 WHAT IS TEAMSCOMMUNITYDAY?
The TeamsCommunityDay is a free conference organized by the community for the community, which takes place annually on the same day in different cities, accompanied by a joint keynote and endnote from the Cologne location.